Function of the foam pump
---
The composition of the pump head of the foam pump can be divided into two types, one is plunger type and the other is screw type.In terms of types, it can be divided into lotion pumps, foam pumps, foam mist pumps, aerosol valves, etc.The size of the foam pump is determined by the caliber of the bottle, and the pumping volume of foam is 0.4cc/time--1.5cc/time. It is generally suitable for beauty products such as foam hand sanitizer, foam cleanser, shaving cream, etc. The length of the pump head with the same caliber can be determined according to the height of the actual bottle. The foam pump is a non-inflatable hand-pressed pump head, which does not need to be inflated to produce foam, and only needs light pressure to produce quantitative high-quality foam. Usually comes with a special bottle. Manual button pump heads are usually used for shampoo, body wash, detergent and other products. The composition of the pump head is relatively complicated, generally including: dust cover, chuck, chuck rod, gasket, piston, spring, valve, bottle cap, pump body, suction pipe and valve ball (steel ball and glass ball). Most of the component parts can be specially processed such as electroplating. A set of pump heads involves many moulds, and generally customers seldom propose custom mold opening because the price is high. The liquid storage container is usually cylindrical, and the specification is 15ml-50ml, and some are 100ml. The overall capacity is small, relying on the principle of atmospheric pressure, it can avoid the pollution caused by cosmetics in use.So what are the advantages of foam pumps? 1. High quality and environmental protection 2. Easy to recycle 3. The foam is uniform 4. High durability 5. The pump output is sufficient Secondly, the dose can be well controlled, which can bring great convenience in many fields. Such as medical treatment, it is not conducive to applying medicine on the wound or in the mouth, so the foam pump will come in handy. This issue of foam pump related knowledge points is simply introduced, thank you for your attention. In the next issue, I will introduce the internal structure of the foam pump.Welcome more people to pay attention to our company, Zhuhai Baoli Foam Spray Pump Co., Ltd. Jacky Hui-Senior Sales Representative Phone: +853-63198682 whatsApp:+853-631986862 Linkedin&Facebook: ChunKit Hui E-mail: jacky@zhbaoli.com Website: https://en.zhuhaibaoli.com/ Address: No. 196, Nazhou Second Village, Tangjiawan Town, Xiangzhou District, Zhuhai City, Guangdong Province, China
The composition of the pump head of the foam pump can be divided into two types, one is plunger type and the other is screw type.In terms of types, it can be divided into lotion pumps, foam pumps, foam mist pumps, aerosol valves, etc.The size of the foam pump is determined by the caliber of the bottle, and the pumping volume of foam is 0.4cc/time--1.5cc/time. It is generally suitable for beauty products such as foam hand sanitizer, foam cleanser, shaving cream, etc. The length of the pump head with the same caliber can be determined according to the height of the actual bottle. The foam pump is a non-inflatable hand-pressed pump head, which does not need to be inflated to produce foam, and only needs light pressure to produce quantitative high-quality foam. Usually comes with a special bottle. Manual button pump heads are usually used for shampoo, body wash, detergent and other products.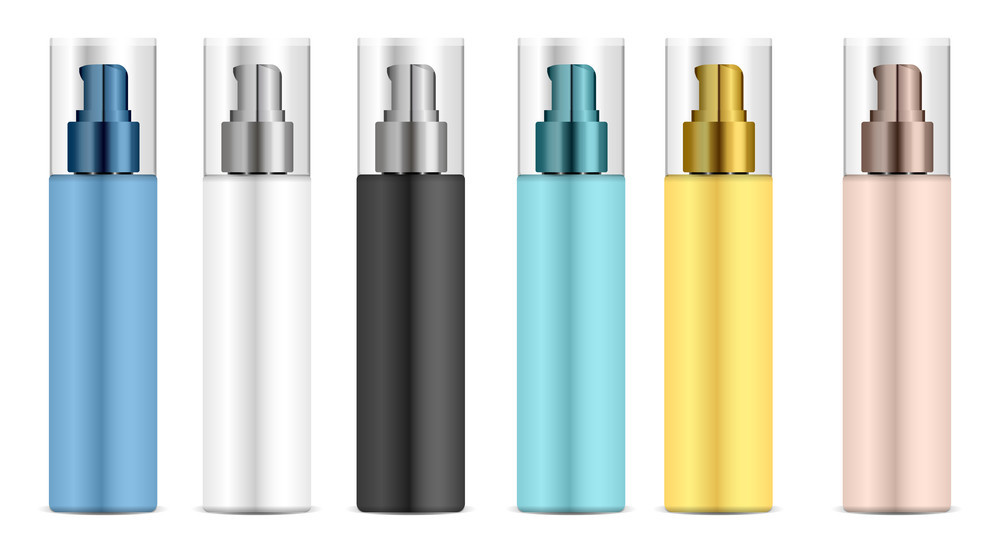 The composition of the pump head is relatively complicated, generally including: dust cover, chuck, chuck rod, gasket, piston, spring, valve, bottle cap, pump body, suction pipe and valve ball (steel ball and glass ball). Most of the component parts can be specially processed such as electroplating. A set of pump heads involves many moulds, and generally customers seldom propose custom mold opening because the price is high.
The liquid storage container is usually cylindrical, and the specification is 15ml-50ml, and some are 100ml. The overall capacity is small, relying on the principle of atmospheric pressure, it can avoid the pollution caused by cosmetics in use.So what are the advantages of foam pumps?
1. High quality and environmental protection
2. Easy to recycle
3. The foam is uniform
4. High durability
5. The pump output is sufficient
Secondly, the dose can be well controlled, which can bring great convenience in many fields. Such as medical treatment, it is not conducive to applying medicine on the wound or in the mouth, so the foam pump will come in handy.
This issue of foam pump related knowledge points is simply introduced, thank you for your attention. In the next issue, I will introduce the internal structure of the foam pump.Welcome more people to pay attention to our company, Zhuhai Baoli Foam Spray Pump Co., Ltd.
Jacky Hui-Senior Sales Representative
Phone: +853-63198682
whatsApp:+853-631986862
Linkedin&Facebook: ChunKit Hui
E-mail: jacky@zhbaoli.com
Website: https://en.zhuhaibaoli.com/
Address: No. 196, Nazhou Second Village, Tangjiawan Town, Xiangzhou District,
Zhuhai City, Guangdong Province, China