Application of barrier materials in cosmetic packaging
---
In the previous chapter, we introduced the factors affecting the barrier properties of polymer materials. This issue is the last chapter, which introduces the application and summary of barrier materials in cosmetic packaging. Reminder: It is recommended to read the first four chapters first, which is helpful for reading this chapter. At present, the application of barrier packaging materials in the field of cosmetic packaging is in the growth period of use. The commonly used high-barrier materials in China include aluminum foil, polyvinyl alcohol (PVA), ethylene-vinyl alcohol copolymer (EVOH), nylon (PA), polyethylene terephthalate (PET), etc. Aluminum foil, PVA, and EVOH are high barrier materials, while PA and PET have similar barrier properties and are medium barrier materials. For hose packaging cosmetics, if the product itself has high barrier requirements, the following three structures of barrier plastic hoses are usually used. 1. Aluminum-plastic composite hose, its typical structure is PE/PE+EAA/AL/PE+EAA/PE, which is made of aluminum foil and plastic film through co-extrusion and compounding to make a sheet and then make a tube. The barrier function is mainly the aluminum foil layer, and its barrier property mainly depends on the pinhole degree of the aluminum foil. When the thickness of the aluminum foil increases, the barrier property increases. 2. All-plastic barrier composite hose, its typical structure is PE/PE/EVOH/PE/PE, all of which are composed of plastic, and its barrier layer is usually EVOH or oxide-coated PET. As the thickness of EVOH increases, the barrier property increases. 3. Five-layer structure plastic co-extrusion hose, its typical structure is PE/MAH-PE/EVOH/MAH-PE/PE. It is made of a variety of plastics together through screw extrusion to form a sheet, which also plays a barrier role through EVOH. For film packaging cosmetics Common barrier films include co-extruded barrier films, laminating (dry lamination, solvent-free lamination, hot melt adhesive lamination, extrusion lamination) barrier films, evaporation (vacuum aluminum plating, aluminum oxide plating, silicon oxide plating) barrier film. They are respectively made by co-extrusion method, lamination compound method, coating method and evaporation method, and the process will not be described in detail here.In their practical application, a suitable barrier film structure can be selected from the comprehensive consideration of barrier properties, heat sealability, tearability and product cost. For reinforced PET bottles There are also literature reports on the use of modified materials and new processes for its barrier properties, but for PET bottles currently used as cosmetics, if they do not encounter relatively sensitive formulas, they can basically meet the existing barrier properties requirements. Summary It should be noted that the barrier properties of the above cosmetic packaging mainly refer to the barrier to inorganic gases and water vapor. If there are some volatile small molecule organic compounds in the formula, it needs to be based on the actual situation. Because the factors that affect the barrier are not only the packaging material itself, but also the structure and size of the small molecular organic matter itself, as well as the interaction between the small molecular organic matter and the polymer material. It is necessary to understand these volatile active ingredients in cosmetic formulations, and then select several different barrier packaging for barrier test, and finally select a suitable packaging container. The barrier performance of cosmetic packaging is all explained here. If you have any questions, please leave me a message or follow us. We are a manufacturer specializing in production and sales. E-mail: Jacky@zhbaoli.com P.O.BOX: 519085 Address: No. 196, Nazhou Second Village, Tangjiawan Town, Xiangzhou District, Zhuhai City, Guangdong Province, China
In the previous chapter, we introduced the factors affecting the barrier properties of polymer materials. This issue is the last chapter, which introduces the application and summary of barrier materials in cosmetic packaging. Reminder: It is recommended to read the first four chapters first, which is helpful for reading this chapter.
At present, the application of barrier packaging materials in the field of cosmetic packaging is in the growth period of use. The commonly used high-barrier materials in China include aluminum foil, polyvinyl alcohol (PVA), ethylene-vinyl alcohol copolymer (EVOH), nylon (PA), polyethylene terephthalate (PET), etc. Aluminum foil, PVA, and EVOH are high barrier materials, while PA and PET have similar barrier properties and are medium barrier materials.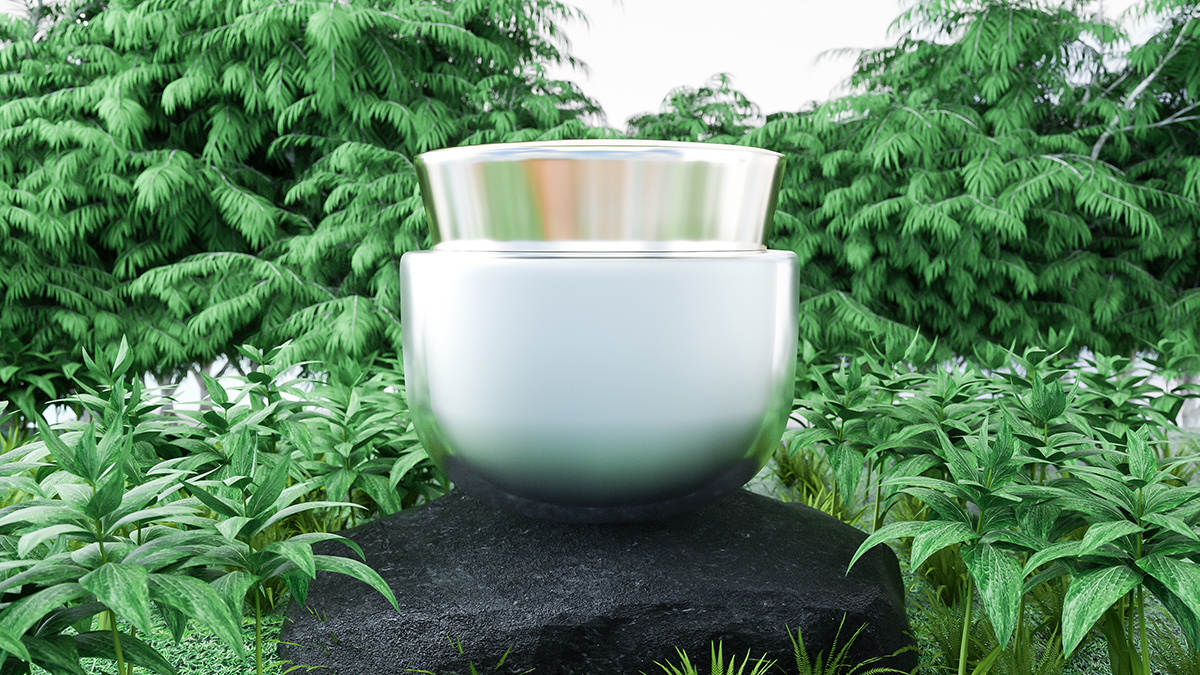 For hose packaging cosmetics, if the product itself has high barrier requirements, the following three structures of barrier plastic hoses are usually used.
1. Aluminum-plastic composite hose, its typical structure is PE/PE+EAA/AL/PE+EAA/PE, which is made of aluminum foil and plastic film through co-extrusion and compounding to make a sheet and then make a tube. The barrier function is mainly the aluminum foil layer, and its barrier property mainly depends on the pinhole degree of the aluminum foil. When the thickness of the aluminum foil increases, the barrier property increases.
2. All-plastic barrier composite hose, its typical structure is PE/PE/EVOH/PE/PE, all of which are composed of plastic, and its barrier layer is usually EVOH or oxide-coated PET. As the thickness of EVOH increases, the barrier property increases.
3. Five-layer structure plastic co-extrusion hose, its typical structure is PE/MAH-PE/EVOH/MAH-PE/PE. It is made of a variety of plastics together through screw extrusion to form a sheet, which also plays a barrier role through EVOH.
For film packaging cosmetics
Common barrier films include co-extruded barrier films, laminating (dry lamination, solvent-free lamination, hot melt adhesive lamination, extrusion lamination) barrier films, evaporation (vacuum aluminum plating, aluminum oxide plating, silicon oxide plating) barrier film. They are respectively made by co-extrusion method, lamination compound method, coating method and evaporation method, and the process will not be described in detail here.In their practical application, a suitable barrier film structure can be selected from the comprehensive consideration of barrier properties, heat sealability, tearability and product cost.
For reinforced PET bottles
There are also literature reports on the use of modified materials and new processes for its barrier properties, but for PET bottles currently used as cosmetics, if they do not encounter relatively sensitive formulas, they can basically meet the existing barrier properties requirements.
Summary
It should be noted that the barrier properties of the above cosmetic packaging mainly refer to the barrier to inorganic gases and water vapor. If there are some volatile small molecule organic compounds in the formula, it needs to be based on the actual situation. Because the factors that affect the barrier are not only the packaging material itself, but also the structure and size of the small molecular organic matter itself, as well as the interaction between the small molecular organic matter and the polymer material. It is necessary to understand these volatile active ingredients in cosmetic formulations, and then select several different barrier packaging for barrier test, and finally select a suitable packaging container.
The barrier performance of cosmetic packaging is all explained here. If you have any questions, please leave me a message or follow us. We are a manufacturer specializing in production and sales.
E-mail: Jacky@zhbaoli.com
P.O.BOX: 519085
Address: No. 196, Nazhou Second Village, Tangjiawan Town, Xiangzhou District,
Zhuhai City, Guangdong Province, China